With each passing year, the advancements in technology hit new heights, and so do the challenges accompanying them. For all of the great benefits that technology has given us, we cannot ignore the damage that it will bring if misused.
Some of the issues raised by technology include online bullying, stalking, identity stealing, and harassment. The majority of kids and adolescents are at the receiving end of these problems.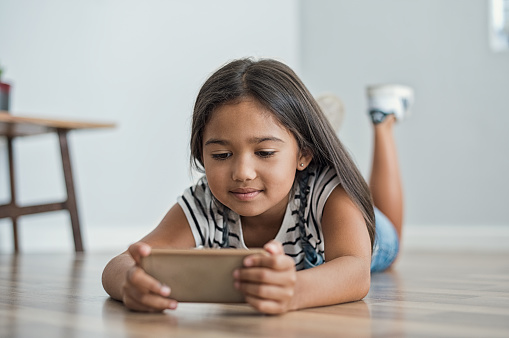 Adults can understand this and are aware of the potential effects of the internet, but most teens do not. They see it as a way to meet new people and have fun, and they don't want to deal with the bad aspects.
Here, the parents need to take responsibility for their young ones to save them from online harm. I'm sure many teenagers' parents are worried about this problem.
As the saying goes, a modern dilemma requires a modern approach, and the issues mentioned above have a solution in the form of parental controls. There are many parental control apps available in the market nowadays, but in this article, we're specifically going to talk about two of the best ones – Bark and Famisafe.
There are so many worthy features of both these apps; let's have a look at the detailed analysis of their parts, pricing, pros, and cons so that you can make an informed decision at the end. Let's begin!
Features Comparison
Let's start the Bark vs. Famisafe by going through Bark Review and Famisafe review with some of their most notable features. They are as follows:
1. Location Tracking and Geofencing
Location Tracking and geofencing are two features that most parents look forward to in a parental control app. With a single click of a mouse, you can view your kid's position in both these apps. To use this feature, you must first turn GPS on. Then you need to log in to the app and head to the location tab to find out precisely where they are.
There is an excellent location tracking feature in both the apps, Bark and Famisafe. With any of the two apps in hand, you need not worry about your loved one's locations, and you will figure out where they are and keep them away from potential threats once you allow them to track-real time locations.
However, Famisafe is a little ahead of bark in this regard. Famisafe has geofencing, which helps you establish a virtual boundary and alert your kids to cross that border. The bark parental control app, on the other hand, lacks this element.
2. Social Media Monitoring
Social networking sites are one crucial part of today's digitalized society and probably the best source of communication at this moment. Yes, social media platforms have some incredible benefits, and it is of great use, but it also has some life-altering damages.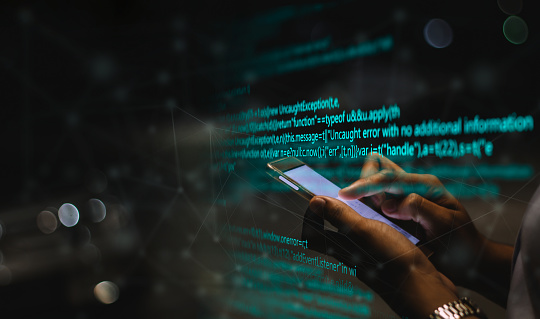 Considering both good and bad aspects, being very cautious while using social media is essential. And for the parents of young kids, you must be mindful of the kind of company your kids are in and who they are talking to.
Both Bark and Famisafe are path-breaking in their social media monitoring features. On the one hand, Bark covers 30 social networking sites like Facebook, Instagram, Twitter, and Snapchat altogether and includes chat details, shared pictures, and videos.
While on the other hand, FamiSafe is based on artificial intelligence and automatically blocks inappropriate words if they fall under "sexual material." You can also enter your keywords and be notified whenever your kid uses them in a text message.
3. Video Monitoring and Blocking
Another medium where the kid spends most of their time is video streaming platforms; as you know, there is so much inappropriate content scattered all over those platforms, which can be harmful to kids.
Even though there are 18+ restrictions on adult content, this generation's intelligent kids can still figure their ways to hack it. But with the use of a parental control app, you can not only monitor the videos they're watching but also block inappropriate ones.
However, only Famisafe has this function for monitoring features and blocking videos. Bark parental control app needs to pick up the pace in this aspect.
4. Tracks Screen Time
The screen time feature gives you insight into your kid's online behavior and helps you understand how your kid spends time on their gadgets. You can set certain hours in the day for the kids to use the device. And after the time limit expires, the kids will no longer be able to use it.
Both Bark and Famisafe are quite commendable with the screen time feature. Famisafe has a unique time limit feature where you can set a block time for your kid to prevent them from using it, particularly while studying or going to bed.
While in Bark, with their latest updated features, you can use the Web Filter function to block unwanted websites or altogether disable the device's internet connection. You can set times to ban your kid from accessing the internet at inappropriate times.
5. Content Filtering
Knowing what type of information your kids are watching on the web is as critical as knowing where they are and who they're talking to. The visuals and the contents they see on the internet have a significant impact on them, especially in their developing years.
Therefore, parents must actively monitor their kids' web activity and filter pages and unsafe sites for them. Both the apps, Bark and Famisafe, have innovative web filtering features, allowing you to block objectionable content.
Both these apps give you complete power over what your kid can access when online. These applications scan all websites and generate a comprehensive report indicating whether or not the websites are safe. It also blocks the platform; it is unsafe for kids, or you can do that manually.
Pricing Comparison
Bark comes in two varieties: Bark Jr and Bark Premium. Bark Jr costs $5 a month or $49 a year, whereas Bark Premium costs $14 a month or $99 a year.
However, Bark Premium has a 7-day free trial duration, and it has a few more features than Bark Jr., And all these price plans are for unlimited devices.
Famisafe has three variations available: Monthly plan, Quarterly plan, and Yearly plan. The monthly plan costs $9.99, which protects up to 5 devices.
The Quarterly plan costs $19.99 per quarter, and the Yearly plan costs $59.99 per year. Both Quarterly and Yearly plans protect up to 10 devices with all the features.
Pros and Cons
The pros and cons of Bark Vs. Famisafe is listed below.
FamiSafe – Pros
Youtube video monitoring.

Notifications with geofencing.

Photos tracking and alerts.
FamiSafe – Cons
Does not work on a desktop.

Unable to support many features on Android apps.
Bark– Pros
Excellent web filtering capabilities.

Provides parental Alerts

Text Message and Email monitoring
Bark – Cons
Minimal customization option.

No geofencing.

Do not monitor videos.
Installation and Setup
Installation For Bark
First, you must go to Bark's official website. Register for an account, then download the app after making a purchase.

Accept the license terms, and then press Install.

Restart the device to finish the installation.

Select the app and sign up with your username and password.

Then, on your kid's computer, launch the app, log in, and log in to your account via bark's GUI.

Once you've selected all of the necessary settings, the app is ready to use.
Installation For Famisafe
Download and install the FamiSafe app on your device.

Sign up

and register your account.

Login to the account on your device and set it up as a Parent.

Now, complete the setup process on the parent device.

Now go to your kid's device and install the FamiSafe app on it.

Sign in to your FamiSafe account and set the machine up as a kid.

Complete the installation process, and the device is ready to use.
Final Comparison
To distinguish between the two parental monitors, Bark and Famisafe, much clearer, here is a table that compares the two.
| | | |
| --- | --- | --- |
| Specifications | Bark | Famisafe |
| Content Filtering | Available | Available |
| Application Blocking | Available | Available |
| Geofencing | Not Available | Available |
| Number of devices | Unlimited | 5,10,15 as per monthly, quarterly, and yearly plan |
| Price per anum | $49 and $99 for unlimited devices | $59.99 for 10 devices. |
| Text Message Monitoring | Available | Available |
| Call Monitoring | Available | Available |
| Video Monitoring | Not Available | Available |
| Email Monitoring | Available | Not Available |
| Location Tracking | Available | Available |
| Social Media Monitoring | Available | Available |
Conclusion
From the table above, both apps are among the best parental controls on the market, with many valuable features. Yet I prefer Famisafe over Bark.
FamiSafe is a simple parental control tool that provides an all-in-one parental management solution. It has more outstanding features than Bark, such as GPS tracking, browser history search, social media platform surveillance, and YouTube video blocker.
However, this does not diminish Bark's importance. It also has unique specialties, such as tracking 30 social media platforms. Furthermore, the pricing package is very flexible, and each pricing plan includes subscriptions for an unlimited number of devices.
If you find some of the tips in this helpful article, please leave a comment and share it with your friends.
Also Read: Bark VS NetNanny
Also Read: Qustodio VS Bark Review