The internet has been around for years now, and it has made some drastic changes in people's lives. Earlier, people used cell phones to make calls, but now there is so much more. A range of applications and platforms available these days have made our lives so much easier.
Of all the other apps, one of the oldest and most widely used ones is YouTube. YouTube is a free and accessible video streaming platform where anybody can upload anything. You can not only access content created by others, but you can also create content for others.
But, before you need to know the dangers of YouTube and the effects of watching too much YouTube.
YouTube serves as a supportive online community for its members, encouraging them to connect and exchange ideas and expertise based on their shared interests. However, this freedom of interaction can result in positive and negative experiences.
Why is YouTube so Popular?
YouTube is that one platform on the internet where you can find anything and everything, and it is the undisputed king of video streaming platforms. And rightly so, given the range of content on YouTube, there are videos on YouTube for almost every subject.
YouTube is an excellent resource for keeping up with the latest trends and news in today's fast-paced world. It is a one-stop destination for everything, from entertainment, news, film, and TV shows. It essentially gives viewers just what they want to see.
Because of the wide range of content on YouTube, we can say that it is appropriate and serves well for all age groups. From toddlers to teenagers to the elderly, everyone will easily find something as per their liking.
Also, it is more than just a platform for content consumption; you can also create and upload your content on YouTube. In recent years, content creation on YouTube has progressed to a whole new level.
Here are some of the reasons for YouTube's popularity. Yes, it has some great perks, but it still has a negative effect if you watch YouTube videos too much. So, let's take a look at both the positive and negative aspects of YouTube.
Positive Aspects of Watching Too Much YouTube
Here are a few positive aspects of watching too much YouTube.
1. Makes You Smarter
As I previously said, there is a video for everything on YouTube. Do you need to repair your electric appliances? It just takes a few minutes to learn how to do so. Want help with your schoolwork? Well, just a search away.
If you have a particular fondness for something and want to learn more about it, then YouTube is the place to go. And you can quickly understand everything you need to know by watching videos on YouTube.
YouTube has everything you need to know and more. You can learn a foreign language, develop your personality, build marketing campaigns, and so on. There are thousands of tutorials available online to assist you with understanding them.
It is one of the best places to learn and broaden your knowledge. And the most crucial part is, everything is in a video from YouTube, which makes learning even more enjoyable, and you can remember things better. So, you are getting more intelligent and having fun simultaneously.
2. Leads To Less Boredom
One of the basic reasons for watching too much YouTube is to remove boredom. You can watch YouTube videos on your gadgets, pretty much wherever and whenever you want. It is an excellent way to spend time productively to enhance your skills.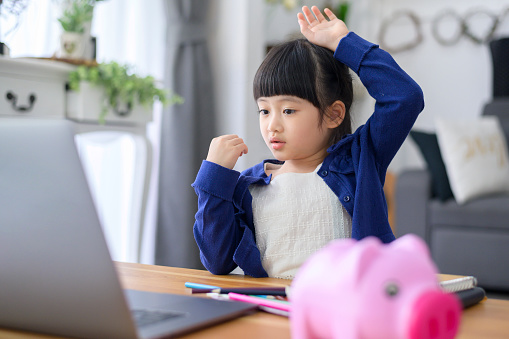 YouTube can be a simple and low-cost source of entertainment when bored, and many people prefer it over going to the movies or some other entertainment. Why go to the cinema when you can watch the movies from the comfort of your own house, right?
With the availability of so many variations of YouTube Channels with so many different contents, there is no way one can feel bored while using YouTube.
3. Saves Money
YouTube is often regarded as the best and most affordable tool for learning new things. Cooking, learning a new language, art, and design, dance, restoring a broken object, and many other things can be understood with the help of videos on YouTube.
So, when you learn things just by watching too much YouTube videos, you can save money from paying your hefty tuition fees.
You can also avoid splurging money on unworthy stuff by simply reviewing the product you desire to buy through YouTube videos. Several YouTube creators have impartial views on goods, and if you don't think it's worthwhile, you may skip it.
Created Employment Opportunities
YouTube initially started as a platform to upload random videos, but soon people began devoting their lives to make content for their living. Now, YouTube has resulted in the development of many career opportunities.
YouTube has been a primary life-changing medium for creative people and can engage audiences with their content. These days there are so many kids with many subscribers earning way more than they are expected to at that age.
Negative Aspects of Watching too much Youtube
YouTube has many enticing and fascinating features, but it also has drawbacks. Few negative aspects of watching too much YouTube are,
1. Inappropriate Content
Watching too much YouTube gets you access to inappropriate content. Even though YouTube is a fun and exciting place, it is not the safest one, particularly for children. There are no filters, and all sorts of content, including inappropriate ones, are scattered all over YouTube.
The videos on YouTube continue to autoload, and there is a chance that your child faces something entirely irrelevant and unacceptable before their original search. There are several frightening and explicit YouTube videos available that, if viewed, can impair one's judgement, as well as trigger discomfort, anxiety, or\depression.
2. Productivity Killer
Though YouTube has provided many employment opportunities, it has also reduced efficiency and productivity. The excessive use of such streaming platforms results in being a YouTube addict which eventually decreases efficiency.
When watching videos on YouTube, the algorithm is programmed so that the recommended videos attempt to take us on an infinite loop. This suggests that as soon as you finish one film, another is planned so that you will be unable to resist viewing it. And you end up wasting the whole day on YouTube.
3. Cause Health Issues
As YouTube grows in popularity, people are seen spending hours on screen time so, it's necessary to limit screen time. People spend time on their screens so much that it has started negatively affecting people's overall health.
It has lowered the vision, severe headaches and can even cause back and neck pain. The physical problem and the over-use of YouTube have also resulted in mental issues like anxiety, stress, and depression. It also harms people's sleeping patterns.
4. Misinformation
Although you are accessible to various videos on YouTube, there is no guarantee that the information posted on the channel is accurate. There is no certainty that the instructor in the video is a professional.
You don't know whether or not the person teaching you is a specialist in that area. Any misinformation or poor behavior can lead to many problems later on. For instance, learning yoga poses from some random YouTube channel can affect your health if the instructor is not professional and teaches incorrectly.
How Can It Be A Better Place?
No matter how bad a situation is, there are still many chances to improve it. Similarly, here are some ways to overcome the problems caused by watching too much YouTube and make YouTube a better and safer place.
Installing parental controls apps is the easiest and reliable way to make YouTube a safer environment. You can use parental control software such as fenced.ai, Bark, Qustodio, and others to ensure that the content your children are viewing is safe and acceptable.
Through parental controls, you can also limit their device usage. You can assign them a certain period in the day, and if they tend to use it for more than the allotted time, you will be notified.
Similarly, there are many benefits of having parental controls, such as banning any objectionable videos or apps, monitoring their device's average use daily or weekly, and several more.
The one solution to control your kids from watching too much YouTube is having conversations or talking about them to someone. And in this case, especially when you have kids who tend to engage too much on YouTube videos.
Before giving your children their devices, you must first build their resilience. They must be mindful that they could be subjected to inappropriate content on YouTube and must be able to make an educated decision if this occurs.
Strike a Balance (between real and virtual life)
This digitalized world has influenced us so much that we have forgotten to balance our real and virtual worlds. Kids and adults are so engrossed in their devices that they often lose sight of the outer world.
And coming to YouTube, yes, it is a very engaging and entertaining platform. However, it is just appealing until a certain point; in no long run, you become a YouTube addict. And this is the case for so many young people these days.
Conclusion
Everyone has a unique perspective on how they view YouTube. People watch YouTube videos as it is a beautiful place to watch countless videos on a wide range of topics and get entertained by some people. At the same time, others see it as a waste of time, a productivity killer and more of all, a YouTube addict.
People need to consider how YouTube affects them and their thought-process. They should also make mature and intelligent decisions when sharing what they see or hear on their YouTube channel.
People must weigh both the positive and negative aspects of YouTube and use it accordingly. If your kids are used to watching too much YouTube videos and have hours of screen time, it is preferable to use parental controls on the safe side beforehand.
Lastly, you can also schedule screen time recommendations by age chart to control watching too much YouTube among kids.